Programmers Wanted!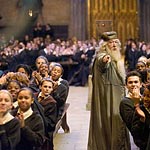 Dec 14, 2008
Uncategorized
Hey: Leaky is on the lookout for some new programmers. As Leaky continues to grow and become more complex, we have to offer our resident geniuses, Nick Poulden and Alex Robbin, some help, and we're hoping some of you are interested.
If you'd like to get some great hands-on experience programming for a large audience, and have some experience in web development, we'd love to hear from you. As we use the latest technologies available, you should be fluent in the following:
-HTML and CSS

-Javascript and AJAX

-Ruby on Rails
You should also have some experience with SSH and knowledge of the command line.
The most important, however, is the Ruby on Rails experience. That is numero uno to be involved in the programming on the site. The more enthusiasm you have about the position (which is volunteer), the better!
When writing in, please include previous works for us to take a look at.
To apply, send an e-mail to [email protected] with "Web Developer Job Opening" as the subject line. We can't wait to hear from you and hope you become one of our resident geniuses soon!