Reminder: Harry, A History Signing and Yule Ball in Boston Area Sunday!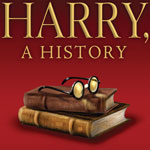 Dec 19, 2008
Uncategorized
Snow? What snow? There are two Harry events in the Boston area this Sunday within blocks of each other, and no such thing as a snow date! See you there! (Facebook event here.)
Sunday, 3 p.m., Harvard Coop in Cambridge:
Harry, A History Discussion and Signing
18 Palmer Street (or 1400 Mass. Ave, same store!)
Free! We are also giving away two tickets to the Yule Ball! Speaking of Yule Ball…
The Fourth Annual Harry and the Potters Yule Ball
The Middle East Downstairs, Cambridge, MA
472 Mass. Ave.
Doors open at 5 p.m.; tickets $15
See you there SNOW OR SHINE!