PotterCast's Beedle Release Party this Friday in NYC!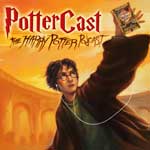 Dec 02, 2008
Uncategorized
This Friday, with the release of the latest Harry book, The Tales of Beedle the Bard, PotterCast will do a live event at Books of Wonder in New York City, the city's oldest and largest independent bookstore, which has been celebrating Harry since its debut. We can't wait to see you there to have the first live discussion of the book.
The event will be from 6 to 8 p.m. at 18 W 18th Street, New York. To give us an idea of how many of you we can expect, please RSVP on Facebook or by e-mailing [email protected]. More details to come this week!