New Holiday Issue of "The Quibbler" Now Online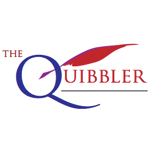 Dec 23, 2008
Uncategorized
Just in time for the holidays, we can now present to you the latest issue of The Quibbler, full of "all the news you won't find anywhere else." This Christmas themed issue of The Quibbler is now available for download and features holiday cheer and enjoyment for your reading pleasure. The suffering of the spruce tree is the cover story in this issue, with an exclusive report on efforts being made to stop the annual slaughter of the spruce. The issue also contains a letter from the Editor, Aberforth's newest page three girl, a report on alleged House bias on the Hogwarts Express itself, Luna's latest letters to readers, and much more. Check out this issue in PDF format right here, or download the zip file via this link.
Those interested in contributing to future editions of The Quibbler can do so by emailing quib[email protected]. Guidelines for submissions can be found in The Quibbler section. Congratulations go out to pygymy_puff_64662 for solving November's Logic Puzzle. Help with the December Logic Puzzle can be found on the Leaky Lounge.
Many thanks as always for the most creative team behind the Quibbler: CrazyChlojo, danae24, Dragonsinger, Dreamteam, Evreka, Hagiographer13,
Harry›s Horntail, Ihearprofessorsnape, Isabel, libbysmom, lirene,
LunasLion, Lunesta, Makani, Mary Wanguard, Moose_Starr, Red Scharlach,
rowena r, Rudius Hagrid, SeverineSnape, Severitis, wordsaremagic. Special thanks also go out to NickP and NickR for resolving technical Nargles.
Enjoy!