Jason Isaacs Comments on His Hope to Return for "Deathly Hallows" Film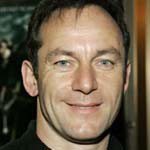 Feb 14, 2008
Uncategorized
Actor Jason Isaacs has spoken once again of his hope to return as the character of Lucius Malfoy in the upcoming "Harry Potter and the Deathly Hallows" film. While there is no new information, this interview with Rotten Tomatoes does feature the actor discussing this subject and more in comments made at the BAFTA awards earlier in the week. Quotage:
"I hope I'm coming back for seven," Isaacs told [Rotten Tomatoes], "Dan's going to Broadway to do his play for a long time, so I don't know when or if I'm going to come back. But I'll be even more bitter if I don't get to return for seven!"
Readers will remember Mr. Isaacs has spoken of his wish to return in previous interviews over the past number of months. The seventh Harry Potter film is set to begin production early next year.