Ron Weasley and Hermione Granger Named Among EW's Favorite Fictional Lovers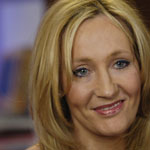 Feb 14, 2008
Uncategorized
Just in time for Valentine's Day, Entertainment Weekly has released a list of Pop Culture's Best Couples, a ranking of 26 of our favorite true (fictional) lovers. The fictional pairing of characters Ron Weasley and Hermione Granger from the Harry Potter series are included on the list. Along side such iconic fictional couples as Superman and Lois Lane, from the Superman comics; Ricky and Lucy Ricardo, from the classic TV show 'I Love Lucy;' and Ross and Rachel, from the TV sitcom 'Friends;' Ron and Hermione come in at number 8 with the following description:
RON WEASLEY AND HERMIONE GRANGER
The Harry Potter cycle
Jealousy, betrayal…love potions: That's teen wizard romance for ya. Harry Potter's best friends didn't officially become a couple until Harry Potter and the Deathly Hallows but their love/hate relationship turned soap opera in Goblet of Fire. At times they've been controversial (Ron/Hermione fans still have scars from their online wars with the Harry/Hermione faithful), but that's as risqué as this teen duo gets.
Congratulations to our favorite Won-Won and Hermione on this day of love.

Thanks to Maponto for mailing.