Audie Award Nomination for Jim Dale and "Deathly Hallows"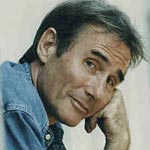 Feb 06, 2008
Uncategorized
Actor Jim Dale has been nominated for his audio recording of J.K. Rowling's Harry Potter and the Deathly Hallows at the 2008 Audie Awards. Recognized for his voice work in the category of "Solo Narration-Male," Jim Dale is nominated along with Edward Herrmann, narrator of The Coldest Winter (David Halberstam), John Lee, narrator of The Long Walk (Slavomir Rawicz), and Jay O. Sanders, narrator of Catch-22 (Joseph Heller). The entire list of nominations is available here (pdf).
Readers will recall that Jim Dale, a past Audie Award winner and a member of the Audie Award Hall of Fame, is also nominated for a Grammy award for his narration of Deathly Hallows, with those awards due to be presented February 10. For those who have not heard Jim Dale's work on the Potter audio book series, you can hear a sample of his recording from each of the Harry Potter novels, here via Random House. You can also watch this video of Jim Dale at work as he gives a marvelous performance and reads several excerpts of the Harry Potter novels for the Deathly Hallows release party in New York City of last year.
The 2008 Audie Awards will be presented May 30 in Los Angeles, California. Congratulations Jim Dale!