Winners of the Love Songs of the 90s Contest Announced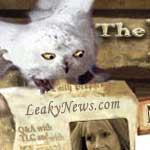 Mar 07, 2008
Uncategorized
Last month we brought to you our Love Songs of the 90s Contest where we asked you to send us love song lyrics that were directed to a character from Harry Potter series. After receiving many excellent entries, the winners of this contest have been chosen. The winners, along with an honorable mention, are:
1st Place: Dragonsinger
To my Arthur,
Your hair couldn't get any redder
And life with you couldn't be any better
A burrow full of love, my heart soars like a dove
So your Mollywobbles sends you this sweater!
2nd Place: Tiki
To Lord Voldemort,
Your eyes are as red as that Potter boys' blood
Your hair is quite non-existent
If you would just give me a piece of your soul
I would gladly be your groveling assistant
3rd Place: blue4t
From Ron to Hermione
Every time I turn my head and see the empty seat
I feel a sense of dread from my head down to my feet.
I miss your bushy hair and your great big brown eyes.
Even though you're petrified, Hermione, will you be mine?
Honorable Mention: linden swallow
I just won't rest 'til you're mine,
Say yes; be my Valentine.
I'll melt in your arms through the force of your charms,
Filius, small but divine
As a reminder, the deadline for our latest contest, the Ears to Fred and George Contest, is March 25, 2008 at 11:59 pm (EST). Those interested in participating, do not delay in submitting.
Congratulations to all!