Salute to the Fallen Heroes Contest Launches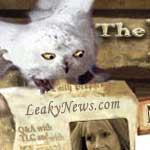 May 02, 2008
Uncategorized
May 2nd marks the ten year anniversary of the Battle of Hogwarts which took place in the final chapters of "Harry Potter and the Deathly Hallows." On that night, wizards took up arms together to fight against the Dark Lord resulting in many brave souls being lost during that battle. To honor these fallen heros, our May contest asks you to write a eulogy of up to 50 words about the Harry Potter character of your choice. A eulogy offers high praise to honor a person who is no longer with us. Your submission need not be limited to those characters who died during the Battle of Hogwarts, but any character who was killed at any point during the series.
Your work may be in any form, including poem, speech, or prose. Anyone over the age of 13 not involved in the judging process may submit one original work to [email protected] by May 25, 2008 at 11:59 p.m. EDT with "Fallen Heroes" in the subject line of the e-mail. Full details and information can be found right here.
Good luck to all who enter!