PotterCast Tour Details!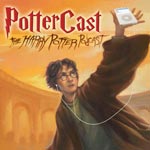 Jul 25, 2008
Uncategorized
If you've been listening to PotterCast you know that we are about to embark on a small tour prior to Terminus 2008 in Chicago; the shows will be joint with sets from the bands The Remus Lupins, The Whomping Willows and The Mudbloods. The following are our currently booked dates and locations; we'll update this post, as well as make another, when there's more. PotterCast will be scattered throughout the music sets, so show up on time!
July 30:
Providence, RI
AS220
95 Matthewson St., Providence, RI
July 31:
New York, NY
2nd Floor group room, Ray Bari Pizza
56th St and 3rd Avenue
(With much thanks to The Group That Shall Not Be Named)
6pm start!
August 3:
Pittsburgh, PA
Joseph-Beth Booksellers
2705 East Carson St., Pittsburgh, PA
4 pm start!
August 4:
Detroit/Southgate, MI
Modern Exchange
12219 Toledo Dix Rd, Southgate, MI
Southgate, MI
August 5: Ann Arbor, MI

The Blind Pig
208 S. 1st Street
Ann Arbor, MI 48104
August 10
Our live PotterCast at Terminus will be on Saturday night at 7 p.m.! Check the program book for details on where!
---
We will have more details about some more venues (in Boston, NJ and potentially Philadelphia) over the next few days; stay tuned, watch your inboxes (to be alerted to when we have a show in your area, fill out this short survey!), and your social messaging networks.