Reminder: Live Comic-Con Panel and LeakyMug Tomorrow in San Diego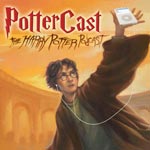 Jul 27, 2008
Uncategorized
Don't forget, two things tomorrow:
If you're going to Comic-Con, join us in Room 2 at 10:30 am for a discussion on all things Potter.
And later, at 7pm:
PotterCast and MuggleCast will hold a live Leaky Mug in San Diego!
The event location is as follows:
Borders
Books and Music
1072 Camino Del Rio N
San Diego, CA 92108
For those of you at Comic Con, it's an easy 10 minute drive from the San Diego Convention Center. See you all there for lots of fun Potter and Comic Con talk!