"Half-Blood Prince" EA Game Due November 14th?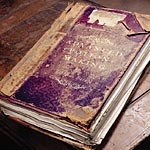 Jul 04, 2008
Uncategorized
As we reported yesterday, EA, the makers of the Harry Potter video games, launched the first trailer for the upcoming Harry Potter and the Half-Blood Prince game. There was also news about a new game website, which has now gone live via this link.
The site is in the very early stages, with only the new trailer online, and some very nice music playing and a cool potions lab screen shot in the background. As a side note, we do have stills, screencaps and the trailer for download here in our video galleries as well. On the new EA "Half-Blood Prince" site is a description of the game, as well as news that you will be able to go to Potions class, with mini games and demo due in the coming months. Across the top of the screen is the logo for the game and the words "Coming November 14th. "Of interest is the fact that this November 14th date is of course earlier than the previously announced release date of November 21, 2008 for the movie. As new features continue to go live on the EA website we will continue to update.
A reminder that pre-orders for theWindows platform and Wii platform of the game are now available in our Cauldron Shop.
Thanks to all who owled!