Harry Potter Prequel Contest Now Open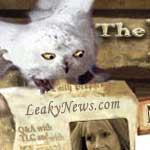 Jul 09, 2008
Uncategorized
For this month of July, our Contest Crew has launched their latest venture which takes a leaf from Harry Potter author J. K. Rowling's book in inviting you to write your own Harry Potter prequel. As we reported back in June, Jo Rowling penned an 800-word prequel featuring the characters of James Potter and Sirius Black prior to the events depicted in "Harry Potter and the Sorcerer's Stone" for a charitable auction in support of English PEN and Dyslexia Action. For this contest, you must write your own prequel that is no more than 800 words and tells of the Harry Potter universe prior to the events in the first novel. Entries should also be focused on minor characters from the story and their backgrounds, as opposed to the stories of major characters such as Harry, Voldemort, or Dumbledore. All submissions must be sent to [email protected] by Sunday, July 27th at 11:59 pm (EDT) with "HP Prequel" in the subject line of the e-mail. The winner of this contest will receive their very own custom wand from Wizard Wood Wands.
As with all our contests, those above the age of 13 who are not involved in the judging process may submit one original entry which adheres to a strict PG13 rating for consideration. More information about this contest can be found right here and in the Contest forum of the Leaky Lounge.
Good luck to all who enter!