Production on Rupert Grint Film "Wild Target" Begins Today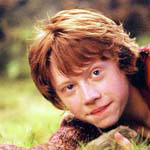 Sep 17, 2008
Uncategorized
As we reported previously, actor Rupert Grint, who portrays the character of Ron Weasley in the Harry Potter films, was recently cast in a new film entitled "Wild Target." News on this production comes today from the Isle of Man Today newspaper which reports filming is set to being today in London, England before moving to the Isle of Man on October 7th. The paper reports that production on the Island is slated to last three weeks and 'will [film] at various locations around the Island, including St John's, Douglas and Ramsey.' Based on the 1993 French film, "Cible Émouvante," "Wild Target" will also star such actors as Bill Nighy ("Pirates of the Caribbean"), Rupert Everett ("My Best Friend's Wedding"), Martin Freeman ("The Hitchhiker's Guide to the Galaxy"), and Emily Blunt ("The Devil Wears Prada"). In addition to this, a more complete synopsis of the comedy is included in the article. The description is as follows:
Wild Target is a comedy about uptight Victor Maynard (Nighy), a middle-aged, solitary assassin, who lives to please his formidable mother Louisa (Eileen Atkins), despite his own peerless reputation for lethal efficiency. His professional routine is interrupted when he finds himself drawn to one of his intended victims, Rose (Emily Blunt).

He spares her life, unexpectedly acquiring a young apprentice in the process, Tony (Rupert Grint). Believing Victor to be a private detective, his two new companions tag along, while he attempts to thwart the murderous attentions of his unhappy client (Rupert Everett).
David Cretney, Trade and Industry Minister for the Isle of Man, is quoted in the article, saying:
"Wild Target is a great script which Isle of Man Film has developed with Magic Light Productions over recent years.

"We are absolutely delighted that the quality material has attracted such a fantastic cast and director and we look forward to welcoming all the cast and crew members to our shores for what we hope will be a happy and successful shoot."