Actor Dan Radcliffe Featured in October Issue of "Details" Magazine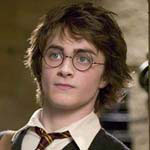 Sep 02, 2008
Uncategorized
The October issue of Details magazine will contain a new feature on actor Dan Radcliffe. The magazine, who sent us the new cover photo of Dan, which you can see here in our image galleries, also has the article online. In the new piece, which you can read via this link, Dan discusses both Potter and his upcoming appearance in the Broadway production of "Equus" which begins previews later this month. Of "Harry Potter and the Deathly Hallows," which begins filming next February, Dan, who has appeared as Harry Potter in all of the Harry Potter films, reflects on what it was like for him when he read the final installment in the Harry Potter series:
Radcliffe faced it alone first, when he began reading Deathly Hallows on a plane trip. "It was very emotional, actually," he says. "In the front of the book I wrote something Anton Chekhov wrote to the woman he ended up spending the rest of his life with: 'Hello, the last page of my life.' Which I thought was very appropriate."
On the subject of the upcoming stage appearance in New York with "Equus" Dan notes:
Radcliffe isn't just different from his peers; it's like he's of another generation. As he walks along Fifth Avenue, he describes the rush of playing a character as thrillingly alive as Alan Strang. "It's because he's absolutely living in the present," he says. "He can only live in the moment, to use a horrible, clichéd, boring phrase. 'In the moment.' It's like 'carpe diem.' After Dead Poets Society, everyone was like, 'Oh, carpe diem.' Shut up!"
Note to parents: slight language caution for younger children.