HBP Photos Galore:New Luna Lionhat, Sanguini the Vampire and More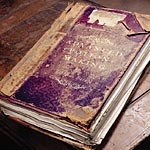 Sep 21, 2008
Uncategorized
German publisher Heye-Verlag has updated their website with photos from the new 2009 Harry Potter calendars, planners and more that reveal a whole host of new images from the upcoming Harry Potter and the Half-Blood Prince. Online tonight are new photos of Luna wearing her lion hat, Luna and the Vampire at Slughorn's Christmas Party, Slughorn and the Roundtable of his Slug Club, along with this montage of guests at the SlugClub including Cormac McLaggen and Marcus Belby.
Other new photos show a montage from the Burrow, including this of Arthur and Harry in the shed, and this of the family and Lupin and Tonks, as well as Ginny and one of the twins.
At Hogwarts, new looks include a fun montage of Quidditch Ron, this of Neville, Romilda, one of Draco and Filch at Slughorn's party, along with several of Snape here and here. Additional photos, including many of Harry, Hermione, Ron, Professor Dumbledore and more are available at this link.
Thanks to UHP for the heads up!