Rupert Grint Cast in "Wild Target"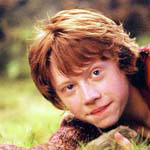 Sep 05, 2008
Uncategorized
Actor Rupert Grint (Ron Weasley) has been cast in a new film entitled "Wild Target" which will also star actor Bill Nighy and Harry Potter co-star Helena Bonham Carter (Bellatrix Lestrange). Our Order partner RupertGrint.net is reporting today the comedy/drama is based on the 1993 French film called "Cible Emouvante," and will possibly film around "London and the Isle of Man" in the UK. Filming, according to our Order partner, is slated to being on September 16th. A brief synopsis of the upcoming film has also now been released and reads:
This dark comedy has a middle-aged hitman Victor Meynard (played by Bill Nighy) go on his last hit job before he retires. He ends up running into a delivery boy, Antoine (Rupert Grint). Unable to kill the adolescent, Meynard adopts him as his apprentice, in spite of Antoine's evident lack of enthusiasm for his new career. They are hired by a Corsican gangster to kill a con artist Renée Dandrieux (Helena Bonham Carter). Again, Meynard's luck is against him, and when he fails to kill Renée, with Antoine's help, the Corsican gangster sends another hitman to kill all three of them."
Readers will remember that recently Mr. Grint was cast in a new film, "Cherrybomb," which wrapped production this past August in Ireland. More information on this film is expected in the coming weeks and we will update you when further information is available.
Thanks to RupertGrint.net!