Michael Gambon and David Bradley Nominated for Olivier Award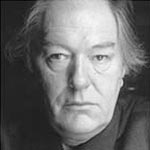 Feb 03, 2009
Uncategorized
Congratulations are in order today for two Harry Potter actors who have been recognized for their work in British theater this year. Actors Michael Gambon (Professor Dumbledore) and David Bradley (Argus Filch) both were nominated today at the prestigious Laurence Olivier Awards in the category of "Best Actor" for their performances in the play "No Man's Land."
It should be noted as well, that actor David Tennant (Barty Crouch, Jr.) had been widely speculated to be included in the group, was not mentioned today with the Olivier awards. However, David was honored recently with a win for the Best Shakespearean actor for his turn in Hamlet in awards presented recently by the Critics' Circle Theatre Awards in London, England. Upon winning his award, David (seen most recently in the hit TV series Doctor Who) said "When I was at drama school, I
waited at the stage door of Glasgow Theatre Royal to get Derek Jacobi's
autograph, after his breathtaking Richard II.
"I was utterly inspired by that night, so to be sharing a prize for
Shakespeare with such an amazing actor means more than I can say." Finally at the same Critics' awards, actor Kenneth Branagh (Gilderoy Lockhart) was a winner as well for his performance as Ivanov.
The Laurence Olivier Awards will be presented Sunday, March 8, 2009 in London, England. Congratulations to all!