A Kiss from Bellatrix…and Lucius, and Professor Slughorn too!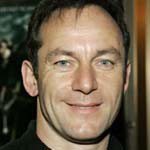 Feb 11, 2009
Posted by SueTLC
Uncategorized
Kiss Kiss, win a kiss from Bellatrix…well of sorts! Several actors from the Harry Potter films have donated their kisses for a charity auction. MediCinema is holding their Healed with a Kiss auction, which will be held in London sometime in April. The collection features lip prints and autographs from many familiar names including:
Jason Isaacs (Lucius Malfoy) Note his lip print hilariously reads "Why am I always the thin -lipped villain?" and urges us to "Practice Random Acts of Kissing" (this editor volunteers!
MediCinema is a UK charity that builds theaters in hospitals to provide an escape or break for patients as they recover. You can learn more about the charity via this link.