Oscar Watch: Gleeson, Pattinson News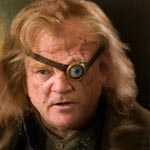 Feb 17, 2009
We have two pieces of news regarding Harry Potter cast members and the Oscar Awards which are to be presented this weekend.
First, actor Brendan Gleeson will receive an award at the "Oscar Wilde: Honoring The Irish in Film" special event on Thursday, February 19th. Along with actor Jonathan Rhys Myers (The Tudors) and Hylda Queally, Brendan Gleeson, who notably portrays Mad-Eye Moody in the Harry Potter films, will be acknowledged at this event which honors Irish in Film. We hope to have photos from this event which will be hosted by actresses Kate Winslet and Dana Delany, and will update when we can. Congratulations Brendan!
The second bit of news pertains to actor Robert Pattinson. MTV is reporting that Robert, who stars in the hit Twilight film series and portrayed Hufflepuff great Cedric Diggory in Goblet of Fire, will be a presenter at the Oscars this weekend. Please note: The Motion Picture Academy has not confirmed this as of yet, as apparently they are keeping the identity of all presenters at the glamorous award show this year a secret. Once there is an official confirmation, we will update. As readers will recall, a short clip from Harry Potter and the Half-Blood Prince is also due to air during the Oscars, which will be seen this Sunday, February 22 on ABC starting at 8pm.