PotterCast 186.5: New Live Raw Trailer Talk!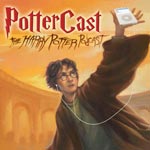 Mar 06, 2009
Moments after the brand new Harry Potter and the Half-Blood Prince trailer was released (watch online in our Video Galleries here), the PotterCasters gathered in front of a live UStream audience to go over each detail of the new trailer, and give their reactions to the fourth preview of the upcoming film. Join Melissa, Sue, and John for this hour-long, unedited, discussion of the trailer which also features a number of questions and insights from the live UStream audience. To listen, just hit the "Play" button on the right side
of the page (–>), or use iTunes, or direct download.
"New Live Raw Trailer Talk"
RT: 61:09
Producer: John Noe
Also, special thanks to our ever-vigilant UStream Mods for monitoring the live PotterCast recordings.
LeakyCon 2009: A Harry Potter Conference in Boston
"Harry, A History" Website
Jingle Spells 2
PotterCast Vlogs
Podcast Alley
Digg
Direct download low-bandwidth (8MB).
Remember you don't need an iPod to listen. Listen easily on iTunes, which you can download and install here, by clicking here to listen, or you can just use the streaming Flash player at PotterCast.com or just on the right side of this page. Discussion of the PotterCast is right here. Enjoy!