Product Watch: 2010 "World of Harry Potter" Calendars, NECA Hogwarts House Mugs, More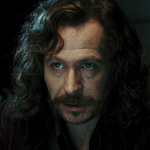 Mar 25, 2009
Product news today, with a few quick updates regarding new Harry Potter merchandise. First, the new Harry Potter calendars for 2010 are available for pre-order, with the theme not to be single movie based, but rather will be based on "The World" of Harry Potter. These calendars will be released on July 1, 2009.
Also NECA, holders of the North American Harry Potter license, have updated their website with a few new items available here in the States, including these "Stackable House Crest Mugs," and Dumbledore's Army Stackable Mugs." Also now on the site are items previously reported such as the Hogwarts House Cup Challenge Board Game, "Forbidden Forest Decorative Throw Pillow," Action figure Dioramas for Snape and the Trio, and the Half-Blood Prince series 1 featuring Malfoy, Ginny, Madeye and casual dressed Harry that we've reported on several times previously. We will update once these become available in our Shop.
Finally, thanks to Gentle Giant who let us know theyve updated their site with a new Greyback mini bust, release date later this summer in August. Be sure to check out their entire Harry Potter collection which includes a Kreacher mini bust due out in June and OotP Sirius Black mini bust due out in May of this year.