Which Wand Would You Choose?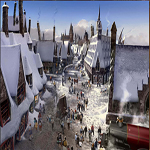 Mar 29, 2009
Does the wand choose the wizard, or would you witches and wizards rather choose a wand replica used by a hero or villain? These are questions Universal Orlando is asking in the latest poll now online via the Wizarding World of Harry Potter theme park website, here.
Thanks UHP for emailing.