Muggle Students Play Quidditch in Wales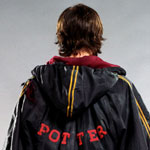 Apr 06, 2009
Students of the Ferndale Comprehensive School in Rhondda Cynon Taf, South Wales have the added benefit of a little magic to their physical education program with the inclusion of a muggle form of Quidditch into their sports activities. The Guardian is reporting that a version of the game is being played at the school with the "absence of broomsticks and bewitched balls, [as well as a] 'seeker,'" and is more of a "cross between dodgeball and handball." Seven year old Keiron Port says this of the sport now being played at his school:

"Quidditch is a good fun game, it is fast and has lots of exciting moments. My favourite position has got to be the chaser, I like it because you get to score most of your team's goals."
The paper goes on to report that addition of Quidditch at the school is part of a"5×60 programme" that insures secondary school students in Wales receive at least one hour of exercise five times a week. James Vale, a PE teacher at the Ferndale Comprehensive School, notes that the wizarding game is beneficial to the students because "players are always on the go unlike in other sports where players are sometimes not really involved in the game" due to the constant threat of bludgers. This Welsh assembly government initiative to get children active in new and different sports began in 2006, and has been implemented in "98% of secondary schools across Wales and is expected to encompass all schools in the country by the end of the financial year."
Thanks to Tom for mailing!