Tentative Dates for Half-Blood Prince Premieres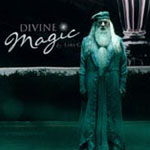 Apr 24, 2009
Today there was a report online earlier today regarding possible Harry Potter and the Half-Blood Prince premiere locations and dates. TLC spoke to Warner Bros, and unfortunately, these are not yet confirmed, so please consider the following as tentative at the moment:
July 6 will see a premiere in Japan; tentative dates for the UK are Tuesday, July 7 in London, England, with apparently the US to see the premiere here the very next day on Wednesday July 8th in New York City. We expect a formal confirmation from WB once everything is firmed up, and will update at that time.
Thanks to SS for emailing!