"Harry, A History" Event Reminder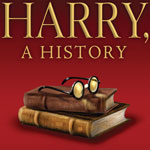 May 01, 2009
Quick reminder: I'll be at the Contra Costa Library in Concord, CA (near SF) this weekend, giving a keynote and doing a signing of my book, Harry, A History. It should be a fun day and I hope to see you there! You can RSVP to the event on my Facebook account (page here, event here) or by just taking down the following info:
Contra Costa County Willow Pass Center
Keynote, Q&A and Signing:
Sunday, May 3, 2009
2pm – 3:30 pm
2748 East Olivera Rd, Concord, CA
(map here)
You can read more about the event here.
I will see you there! And as a reminder, any requests for future events like these should go to [email protected]. I'll also have more updates soon about summer schedules. See you this weekend!