Tickets Now on Sale in Select Markets for Harry Potter and the Half-Blood Prince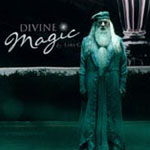 May 30, 2009
Several readers have owled saying they've received a notice from Fandango saying movie tickets are now available for Harry Potter and the Half-Blood Prince. Currently limited to a very few select markets here in the US, movie tickets are of course expected to become available for wider audiences in the near future, so be sure to sign up here for an alert when they become available in your home town. If anyone else has started receiving notices about HBP ticket availability in your country, please email us here at
[email protected] and we will continue to update on this.
Thanks Liza, Matt and all who emailed!