Contest Today in Mexico to Win Visit to Set of Deathly Hallows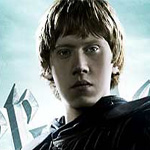 Jun 21, 2009
Readers in Mexico will have a chance to win a trip to the set of Harry Potter and the Deathly Hallows during a marathon broadcast of the Harry Potter films airing today on Canal 5. As introduced here by Rupert Grint (Ron Weasley), viewers will be asked three questions during commercial breaks. If fans answer all
12 questions correctly, you must then pass a "final test, where you will be entered into a draw to win a visit to the set of Deathly Hallows. More info on the contest can be found here, good luck!
Thanks much to our Order Partner Rupert Grint.net!