Harry Potter Artist Mary GrandPre Appearance Tonight in Washington DC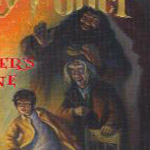 Jul 13, 2009
Artist Mary GrandPre, who created the cover work and illustrations for the US editions of the Harry Potter novels by J.K. Rowling, will be appearing in person tonight at the Corcoran Gallery of Art in Washington, DC. According to the website, Ms. Grandpre "takes to the Corcoran stage to discuss her impressive career
and to share her delightfully stunning illustrations which have earned
her so much recognition." The event starts at 7:00pm tonight; ticket info can be found here.
Thanks for the heads up RJ!