Video: Time Magazine and Ten Questions Answered by Dan Radcliffe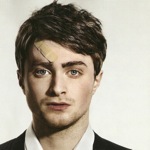 Jul 16, 2009
Check it out. Time Magazine has released this new video interview with actor Dan Radcliffe who answers ten questions from fans. In the article version, you can see a new (handsome) photo of Dan, plus read some of the responses which include a very candid response on the character of Harry Potter:
What do you think has been Harry's greatest misstep or failure in judgment? " Susan Bevins, Winter Park, Fla.
Susan Bevins, you have asked a question no journalist has ever asked
me. I think the way he treated his friends a couple of films ago was
quite questionable. They're always there for him, and he was a little
bit ungrateful. I think Harry is a flawed character. He can be quite
selfish and really manipulative. He's not all sweetness and light.
What do you think about the way J.K. Rowling formed the plots of the books? " Frances Taylor, Sarnia, Ont.
Obviously, it's inspired. Otherwise, they wouldn't have done nearly as
well as they have. They have taken the best bits of different kinds of
literature. It's the latest in a long line of orphan literature.
There's the English boarding school. There's the good-vs.-evil thing.
The fact that she came up with the entire thing on one train journey is
pretty remarkable.
Cheers Aly!