Half-Blood Prince Tops UK Box Office, Tops $405 Million Internationally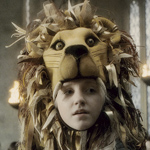 Jul 28, 2009
The Harry Potter and the Half-Blood Prince film continues to perform phenomenally well at the box office, for the sixth film came in first place in box office takings for the UK and Ireland this past weekend. The BBC reports that the film grossed 33 million pounds this past weekend, beating out the Sandra Bullock film The Proposal, and becoming "the biggest UK box office success of the year so far."
A report is also online from ScreenDaily noting that the sixth Potter film has grossed an impressive $405.3 million in its release, helping push gross Warner Bros. international box office takings over $1 billion. The story continues:

The sixth film in the Potter franchise holds the record for
the highest-grossing international opening with $236m, and became one
of the fastest films to break the $300m mark " within eight days of
release.
This weekend's estimated gross of $84.4m in 64 markets included the highest Potter opening in Poland ($2m), a new Warner record in Argentina of $1.9m, and the UK adding $8.2m for a new cume of $52.8m, making Potter the top film of 2009 in the Hogwarts-home territory.