WB Deliberately Waiting to Announce Release Date of Half-Blood Prince DVD, News on Australian DVD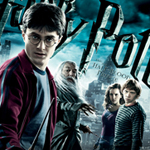 Sep 14, 2009
Over the past few weeks, we've seen several varying reports on release dates for the upcoming Harry Potter and the Half-Blood Prince DVD. Home Media Magazine is reporting this confusion and uncertainty is because WB is deliberately withholding the formal release date. The article says that WB apparently feels by withholding the exact date and their releases until late in the year, it will help increase sales as they believe holiday shoppers will wait until last minute to make their purchases. Quotage:
Warner Home Video has decided to release its tentpole titles later than
usual, anticipating consumers will delay holiday purchases until the
last minute, said a Time Warner senior executive…Packaged media and digital release dates for Harry Potter and the Half-Blood Prince ($298 million domestic box office) and The Hangover ($272 million) are still pending.
Speaking
at an investor confab in Marina del Ray, Calif., Time Warner CFO John
Martin said the No. 1 home entertainment studio (in market share)
continued to scrutinize the entire business, which he said included
Blu-ray Disc, electronic sellthrough, video-on-demand (VOD), rental
kiosks and Netflix, in an effort to extract the maximum margins in the
various distribution channels. "We are purposely putting our
titles into the retail channel later in the fourth quarter to try and
take advantage of what we believe will be the optimal foot traffic
trends in retail' Martin said.

Related: While WB is holding back formal announcements on the release date of the DVD, several readers let us know about pre-orders and release dates in Australia. First TLC reader Luke let us know that the Half-Blood Prince DVD in Australia can be pre-ordered at this link, with a November 30th date. Also, as first reported here, WB is releasing two "Ultimate Collectors" edition DVDs this fall, with TLC reader Jack letting us know that Sorcerer's Stone, and Chamber of Secrets special editions are due out on November 18th in Australia. More when we get it, stay tuned!