New Issue of "The Quibbler" Now Online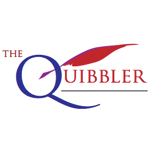 Oct 02, 2009
The October edition of The Quibbler, filled with "all the news you won't find anywhere else," has now been published and is ready for reading via this link. In this issue, Quibbler reporters highlight the increasing spree of disappearing people and objects across the world. These reports include news on the mysteriously vanishing Thames River bridge, a possible disappearance of the Giant Squid, and a growing number of Quibbler related missing persons. Some sightings of one Peter Pettigrew, updates on S.P.E.W., and even more await you in this most intriguing new issue. ll this and so much more is contained in the latest issue of the Quibbler, which can be viewed via PDF format right here, or downloaded in a zip file.
So concerned about these disappearances, Quibbler Editor Xenophilius Lovegood wrote the following special report for the issue:

Late-breaking News!!

In an unprecedented move by Ministry of Magic Conspirators, the Wizarding World of TLC has been shaken to its core by a Ministry developed disease infecting witches and wizards world wide. Everywhere, key TLC figures have come down with so-called Pig-Fever.

OR HAVE THEY?

The Quibbler has evidence that several key TLC leaders may well be among the "disappeared" discussed in this month's Quibbler. That is, if the Ministry goons do not succeed in their current efforts to stop its distribution.

The Quibbler suspects that many of the key TLC figures have been kidnapped and imperiused, forced to leave messages such as "gone on holiday for the weekend" or "have the flu now." Some have simply disappeared with no trace whatsoever.

Not since the dark days of VWII have so many witches and wizards suddenly dropped out of contact with the wizarding world. The extent and nature of this evil plot are unknown. It would be irresponsible of The Quibbler to frighten the public, but as can be seen by this month's story about the possible sighting of Peter Pettigrew, well know supporter of You-Know-Who, something is very, very wrong.

Rely on the Quibbler to keep you informed about this danger, a danger no other news service dares to mention at all. Remember, with The Quibbler, you get all the news you won't find anywhere else.

Yours in the pursuit of Snorkacks,

Xeno
Those interested in contributing to future issues of The Quibbler can do so by emailing [email protected] You can also join in on The Quibbler discussion over on our Leaky Lounge forums, and check out all previously published issues right here.
Thanks, as always, go out to our most creative team behind The Quibbler:
DorisTLC, Dragonsinger, Dreamteam, Evreka, Harry's Horntail, Iheartprofessorsnape, Janemarple9, Lirene, Rudius Hagrid, SeverineSnape, Snapes-Sister, wordsaremagic. This issue's guest contributors include Clare Fogarty.
Enjoy!