New Edition of The Quibbler Now Online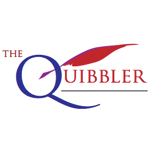 Nov 04, 2009
We have for you today the latest issue of The Quibbler, Leaky's publication which contains "all the news you won't find anywhere else." This issue, which you can download in PDF format right here, is Halloween themed and includes a myriad of spooky stories ranging from the Headless Hunt festivities of 2009, to the latest in tantalizingly traumatic Tentacula trimmings for the holiday. Our Halloween Quibbler also brings you information regarding the great Niffler escape, advancements in Mermaid relations, and a particularity alarming report about acromantulas. In addition to this, we have for you a new batch of letters from Luna, Aberforth's latest page three girl, recipes, games, and loads more. The cover of the Halloween issue of The Quibbler can be found right here, while the full paper can be downloaded in PDF format via this link.
Those interested in contributing to future issues of The Quibbler can do so by emailing [email protected] You can also join in on The Quibbler discussion over on our Leaky Lounge forums, and check out all previously published issues right here.
Many thanks, as always, go out to our most creative team behind The Quibbler: DorisTLC, Dragonsinger, Dreamteam, Evreka, Harry's Horntail, Iheartprofessorsnape, Janemarple9, Lirene, Rudius Hagrid, SeverineSnape, Snapes-Sister, wordsaremagic. This issue's guest contributors include Clare Fogarty, Fred Thorsen, and Jeni Parkenson.
Note: A case of particularity nasty nargles this week prohibited the publication of this edition of The Quibbler magazine along with the rest of our Halloween festivities.
Enjoy!
---
Leaky's Harry Potter Twitter list is the most exhaustive collection of news and official Harry Potter information in the world. Be sure to follow it today!