Happy Birthday, Chris Dotson!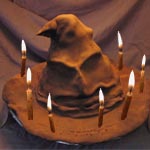 Dec 21, 2009
Posted by Melissa Anelli
We are lucky today, because this person just joined senior staff at Leaky and we haven't even had time yet to mark his birthday in our "to post on Leaky" calendars before it was upon us. Nevertheless we hope you'll join us in wishing Chris Dotson, who runs the super-fantastic video galleries here at Leaky with endless enthusiasm and efficiency, the most super-fantastic birthday yet! Happy birthday, Chris!