Tom Felton to Present at British Comedy Awards this Weekend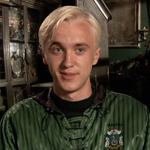 Dec 09, 2009
Thanks to Feltbeats for the news that actor Tom Felton (Draco Malfoy) will be presenting at the British Comedy Awards this weekend. Due to air on ITV Saturday, December 12th, the show is to be hosted by Jonathan Ross, and Tom will be presenting an award. Anyone who can capture the video of this, please send it in!
Also as noted on his official Twitter, Tom is currently in New York doing a whole host of media appearances. We hope to have a round up of those soon, stay tuned!
Thanks again Feltbeats!