Valentine's Day Issue of "The Quibbler" Now Online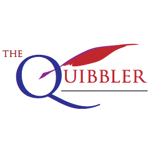 Feb 13, 2009
Uncategorized
Love spills from every page of the newly published Valentine's Day issue of The Quibbler! Filled to the brim with "all the news you won't find anywhere else," this latest issue, available to download here, features an exclusive about the case of homework eating the dog, a slew of criminal goats on the prowl, an investigative report about The Love Crime of the Century, as well as a number of articles fitting for the Valentine's Day. Each issue also features a Letter from the Editor, Aberforth's Page Three Girl, Letters from Luna, and so much more. Check out this issue in PDF format right here, or download the zip file via this link.
Those interested in contributing to future editions of The Quibbler can do so by emailing [email protected] Guidelines for submissions can be found in "The Quibbler" section. Congratulations go to greatpetie83, CallMeSeverus, and Creaothceann for being the first to solve the last set of puzzles and properly post via this link.
Many
thanks as always to the most creative team behind The Quibbler: CrazyChlojo, danae24, DorisTLC, Dragonsinger, Dreamteam, Evreka, Fairydust831, Hagiographer13, Harry's Horntail, Iheartprofessorsnape, libbysmom, lirene, LunasLion, Nancyluz, rowena r, Rudius Hagrid, SeverineSnape, Severitis, The Azkaban Dietitian, Wandguardnoodle, and wordsaremagic.
Enjoy!