St. Patrick's Day Issue of The Quibbler Now Online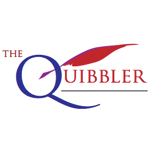 Mar 15, 2009
Everything's gone green in the latest issue of The Quibbler, published just in time for St. Patrick's Day with "all the news you won't find anywhere else." This March edition features many stories with a St. Patrick's Day theme including: the current pleas for Fairy rights, an exclusive on the Leprechauns in Ireland, possible dark dancing at Sharon's Shamrock School, and much more. Each issue also features Luna's latest advice letters, Aberforth's Page Three Girl, an update on the search for Glideroy, and a letter from the Editor. This special issue includes fun St. Patrick's Day puzzles from Xeno himself. View this issue for yourself in PDF format right here, or download a zipped file via this link.
Those interested in contributing to future issues of The Quibbler can do so by emailing [email protected] All previously published issues can be found right here. You can also join in on The Quibbler discussion over on our Leaky Lounge forums. Congratulations (and MyLeaky points) also go out to hpboy13 for correctly answering the puzzle questions.
Many thanks as always to the most creative team behind The Quibbler: DorisTLC, Dragonsinger, Dreamteam, Evreka, Harry's Horntail, Iheartprofessorsnape, Janemarple9, Lirene, Rudius Hagrid, SeverineSnape, SnapesSister, and wordsaremagic.
Enjoy!