Happy Birthday, Emma Watson!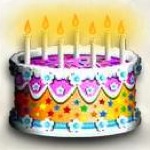 Apr 15, 2009
Everyone, please join us as we toast the lovely Emma Watson who is celebrating her 19th birthday today! Cheers to you Emma, Happy Birthday from TLC!
Also the Hermione Granger actress has posted a new entry in her blog via her official website where she notes (contrary to the raging rumors) that she has not yet selected a University to further her education this fall, and currently has a busy schedule, with filming underway for Harry Potter and the Deathly Hallows. Emma Watson does thank fans for their birthday wishes, and says she is looking forward to a birthday meal tonight with her family.