Deathly Hallows Filming Update: Location Shoots Possibly in Midlands and London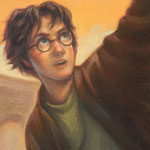 Apr 09, 2009
There is word today from several sources regarding location shoots underway for the upcoming Harry Potter and the Deathly Hallows. Thanks to the now private blog of Half-Baked Brownie Guider, we know location shoots are reportedly taking place in the Midlands area of the UK. The author reports while at the site of an unnamed cooling tower, her daughter was able to meet actor Dan Radcliffe. She writes:
During the day, Daniel Radcliffe was kind enough to come over and
talk to her for a while, shook hands with her and my husband, and
encouraged her to shout her name up the cooling tower where they were
filming, to hear the echo. She was too star struck to do that, so he
shouted her name for her!
I hope he knows just
how appreciated gestures like that are, I am sure he is asked to be
nice to somebody's kid every day on location, and much much more. But
he was very kind to her and really made her day/week/year/life.She did also see the actors who play Ron and Hermione but they weren't near her so she didn't meet them.
Also TLC has received word from credible sources regarding additional night shoots that will take place on location in the coming days for the Death Eater attack at the cafe, possibly around the Piccadilly Circus area, and things will heat up in Scotland over the next month or so. Again all very exciting but please keep this in the rumor category for now!
Thanks so much HBBG and Radcakesfan!