J.K. Rowling and Emma Watson to Guest at Raisa Gorbachev Ball This Weekend?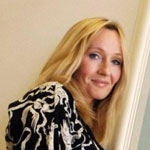 Jun 04, 2009
Richard Kay's column in the Daily Mail today has word that Harry Potter author J.K. Rowling and actress Emma Watson are among the guests due to attend the annual Raisa Gorbachev gala fundraiser ball this weekend. The paper states that the fourth annual event will be "a fabulous Russian-themed midsummer ball at Hampton Court which will
raise money for the Raisa Gorbachev Foundation. The charity helps
children with cancer and is named after Gorbachev's wife, who died from
leukaemia. Proceeds will be shared with Marie Curie Cancer Care.
Poignantly, this year marks the tenth anniversary of Mrs Gorbachev's
death." It continues:
The glamorous guests, led by Sarah Brown, actress Emma Watson, JK
Rowling and London mayor Boris Johnson, will have a chance to bid for
auction prizes that include dinner with Gorbachev in Moscow, a Damien
Hirst artwork, a Fiat car designed by pop artist Sir Peter Blake and a
daring lap dance by comedian David Walliams.
Readers will recall of course that J.K. Rowling and Emma Watson have attended this event previously. We are working to verify this and should photos of the two ladies at the event appear online Saturday June 6th, we will of course update. You can read more about the Raisa Gorbachev foundation here and the gorgeous Hampton Court Palace here. Update: Thanks to Order partner Emma-Watson.net for letting us know the Marie Curie Cancer Care site also lists JKR and Emma Watson as guests for the event.