Autism Friendly Showing of Half-Blood Prince due July 25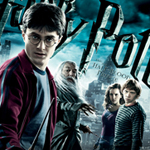 Jul 13, 2009
The Autism Society of America has announced an autism-friendly event for fans of Harry Potter. Select AMC movie theaters across the US will be holding a special screening of Harry Potter and the Half-Blood Prince for those affected by autism on July 25th. This event, part of their "Sensory Friendly Films" program is designed to allow those who might not otherwise be able to enjoy the newest Harry Potter movie. The society says: "In order to provide a more accepting and comfortable setting for this
unique audience, the movie auditoriums will have their lights brought
up and the sound turned down; families will be able to bring in their
own gluten-free, casein-free snacks; and no previews or advertisements
will be shown before the movie. Additionally, audience members are
welcome to get up and dance, walk, shout or sing – in other words,
AMC's "Silence is Goldenpolicy will not be enforced unless the safety of the audience is questioned." More info on the participating theaters can be found here.
Thanks so much Elizabeth!