Half-Blood Prince Release Party in Los Angeles July 14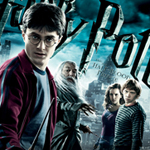 Jul 13, 2009
Leaky will be partying all day on July 14th with Harry Potter store Whimsic Alley in Los Angeles, CA, and we hope to see you there! We have a full slate of activities at The Promenade at Howard Hughes Center in Los Angeles:
Special advance screenings of Half-Blood Prince – starting early in the day on July 14 at the Bridge Cinema de lux. Contact the theater or visit this link for details.
Live PotterCast at 5pm!
Wizard Rock concerts: The Remus Lupin and the Whomping Willows at 5pm and 9:30pm; Marked As His Equal and The Hermione Crookshanks Experience, 3:30pm and 8pm.
Harry, A History signing at 6:30pm at Borders!
"Who Wants to be a Galleonaire?" HP trivia game at 2, 4:30, 7:30, and 9:00 pm. Underaged Wizard Version at 6:30 pm.
Costume Contest: Underaged wizards, 7pm; adults, 11pm, judged by PotterCast!
We can't wait to see you there to celebrate this release!