Emma Watson: Has No Plans to Design Own Line of Clothes, Voted Best Dressed for June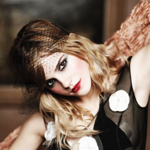 Jul 14, 2009
She's got style she's got class, she is one of the best dressed for June 2009, or so says Teen Vogue of actress Emma Watson. The magazine owled to let us know the news, plus share with us two quizzes: one on Harry Potter, and one on Emma Watson.
Women's Wear Daily emailed us this morning as well to let us know about their new interview with the Hermione Granger actress, who spoke of her great love of couture, landing the job as a spokesperson for Burberry, plans for college, and addresses those rumors about her designing a clothing line of her own. Emma says on that:"I'm really not interested in doing it for my own ego. I'm not a
designer' she says matter-of-factly. "If someone asked me to do
something that was beneficial to a cause, then maybe I'd consider it,
but not just [to be able to say] ˜Look at me! I've got my own line!'" "[It's] gotten so ridiculous' she continues. "The idea of making my own perfume makes me want to vomit."
Finally, Maxim magazine owled as well, regarding their photo gallery of the beautiful women in the Harry Potter film series.