Soundtrack for Harry Potter and the Half-Blood Prince Now Available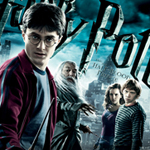 Jul 14, 2009
The soundtrack for Harry Potter and the Half-Blood Prince composed by Nicholas Hoooper is now available at retailers everywhere and on iTunes. As announced previously, if you purchase the actual CD of the music, you will receive "free digital download of the soundtrack in 5.1 Surround Sound, which is
only one of the handful of bonus features available through the active
content portion of this disc. You'll also have access to an MP3
download of "Big Beat Repeat," obtain a "Harry Potter and the
Half-Blood Prince" ringtone, and watch some scenes from the scoring
session as it took place in Abbey Road Studios." This information comes from The Trades, who have now posted their review of the score, which notes:
Nicholas Hooper continues building on themes developed in "Order of the
Phoenix," reflecting the darker, more somber turn the series of books
and films takes at this point in the saga of J.K. Rowling's boy wizard.
Of course, he's becoming less of a boy and more of a man, and Hooper's
score incorporates that maturity while still retaining echoes of the
more magical and innocent beginnings.
It also gives praise to one of the tracks, saying " 'Ginny' brightens things up considerably with its romantic airy
strains, as they lead into the comfortable and familiar thematic chords
created by John Williams when the franchise was still young, and helps
bring the listener back to the wonderment and awe of Harry's
fresh-faced youth."