Interview Roundup: Wright, Grint and Felton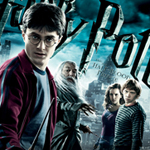 Jul 15, 2009
We have a few quick interviews to update you on tonight. First actor Rupert Grint is the subject of two new interviews: here with Parade.com, and video of his guest appearance on the CBS Morning Show.
Next, thanks to Teen.com who let us know about a nice video interview with actress Bonnie Wright who discusses filming the attack on the Burrow, and notes her favorite part of Hogwarts castle is the Gryffindor common room.
Finally, the Hero Complex Blog in the LA Times has another installment in their Harry Potter series, this being an interview with Tom Felton.

DM: What do you remember about shooting that climactic scene on the Astronomy Tower? TF: It was intense! When we shot it I was surrounded by the cream of British actors [Alan Rickman and Helena Bonham Carter
were present, as was the Dublin-born Gambon], and the scene itself is
very intense. There's lots of shouting, screaming and tears. We had
good fun with that one. It was the scene I was most looking forward to.

DM: What was working with Gambon like? TF: I was obviously very scared about having a
one-on-one scene with him. But early on we met up and we got on really
well. He's a character beyond character, anyone will tell you that.
He's got more stories than an encyclopedia and he's a wealth of
knowledge and comedy. It's just a joy to be around him. Every time
there was a break, I would take it as a good opportunity to have a cup
of tea with him, asking questions and stuff like that.

DM: His Dumbledore is a lot more intense than in the books, isn't he?TF: Yeah, I was slightly afraid that he was going
to be cold or stone-faced. But he's far from it. Honestly, he's like an
18-year-old and he loves it.