For the heroes of Leaky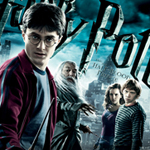 Jul 16, 2009
Hey all:
Now that HBP is out, and our two-year wait (the longest since we were waiting for books!) for a new film has ended, and the suspense is over and everyone has started to form their opinions, it may be easy to forget just what went on here on Leaky in the past few weeks. So I'll tell you: An effort of mammoth proportions that required the efforts and energy of entire teams who work on this site. It often went unseen except in staff inboxes.
We usually do our backpatting to fellow staffers behind closed doors, but this time we thought the occasion called for some serious front-page props. I hope if you have enjoyed the site at all in the past few weeks you will take a moment to read this and join us in thanking everyone who has done such work, which has gone well over and above anything of which we can ask.
Leaky is the result of the effort of hundreds of people. In the past few weeks, as we have been assaulted with clips from the flim, interviews, backstage peeks and more, more than a hundred and ten new videos were entered into our video galleries. We added thousands of images to our overwhelming archive. Since June 15 there have been 347 news articles. We have live-tweeted, Ustreamed, transcribed and posted as fast as fingers and the Internet allow. Keeping Leaky your number one source for all things Harry Potter has been a job of which only a group of people this insanely committed is capable.
Please join me in thanking every last Leaky staff member, and also a few specific standouts:
Kimmy Blair and Chris Dotson, who head the image and video galleries respectively and do so with superhuman drive, have driven themselves and their teams to near distraction this month. Our gallery elves – Perenelle, SunnyElf, Yellowpepper2311, Apple, JavaJunkie, Danae24, Carli, LunasLion, nddulac, libbysmom, MirandaV, Birthday Twins, blue4t, Kendra.Dumbledore, hagiographer13, LizetM, moony_lupin, and sallene – have been outstanding and selfless at every turn. Edward Drogos has been a marvelous backstage worker on the news section; Alex Robbin and Nick Poulden have been pulling small miracles every day to keep us online; Doris Herrmann and Nick Rhein have been keeping the projects moving and forum running. And as usual the enthusiasm brought to the table by every Leaky staff member has really made this a month of excitement and fun.
Last but certainly not least we give a shout-out to Sue Upton, who probably posted 340+ of those 347 articles, at one point 30 in a single day. The stream of news and interviews and reports has been ceaseless, and she has been on top of it all like the HP news veteran she is.
These people are the reason that Leaky remains your choice for HP info, news and entertainment and I hope you'll all join me in offering three cheers for every single one!