Snape Over London: Leicester Square Ready for London Premiere of Half-Blood Prince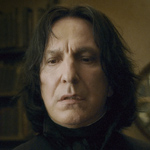 Jul 07, 2009
Looming over the skies of London…is Severus Snape! Well more like a poster heralding the premiere of Harry Potter and the Half-Blood Prince which will take place today in Leicester Square, London, England. Crews have been hard at work prepping the area for the event and we now have photos from the scene here thanks to TLC staffer Wendy. REMEMBER: You can watch the premiere LIVE TODAY AT 1:00pm (6 pm GMT) VIA THIS LINK. Confirmed to attend are the following:
Harry Potter author J.K. ROWLING; actors: Daniel Radcliffe, Rupert Grint, Emma Watson, Michael Gambon, Alan Rickman, Jim Broadbent, Robbie Coltrane, Helena Bonham Carter, Helen McCrory, Julie Walters, Tom Felton, Bonnie Wright, Evanna Lynch, Matt Lewis, James and Oliver Phelps, Jessie Cave, David Thewlis, Natalia Tena, (possibly Dame Maggie Smith), Hero Finnes Tiffin, director David Yates, producers David Heyman and David Barron with a few surprise guests. STAY TUNED! If you are going, please send in your reports and photos to [email protected] Have a great time!
UPDATE: The London paper reports that many fans have been camping out all night in anticipation of the premiere today. "Student Samantha Blum, 22, was among six German students first in line.
She said: "We got here at 10am on Monday because we are crazy about the
film and want to see the stars. I want to see Helena Bonham Carter and
get autographs.