Image Galleries Recap: New High Res Half-Blood Prince Photos and Much More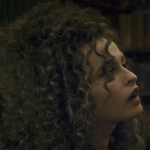 Jul 08, 2009
Over the past month or so, long time readers will know we have been experiencing some down time for our galleries. Tonight we are delighted to report our galleries are back in business and have some lovely new photos for us to enjoy. WB has officially released to all the media now a slew of new clips and high res images. Starting at this link, there many many new photos from the upcoming Harry Potter and the Half-Blood Prince; our high res galleries have over 160 photos from the movie for you to enjoy.
Also be sure to check out our extensive collection of photos from the UK premiere here; the recent London photocall and other promo events including the prop tour in France and the UK can be seen here. Website, various marketing and more can be seen at this link, and finally an assortment of scans and articles can be found here.
Thanks so much to Kimmy, Erna and the entire Image galleries crew!