Reminder: Dan Radcliffe on David Letterman Tonight!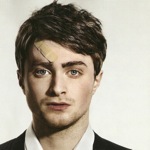 Jul 09, 2009
A quick reminder that actor Dan Radcliffe will be a guest tonight on Late Night with David Letterman. The show is broadcast at 11:35pm on CBS. We now have photos of Dan arriving at the studio to tape the show earlier today, then making his way over to the premiere of Half-Blood Prince. We will have the video from the appearance up later, stay tuned!
Reminder too, Dan and Rupert Grint will both be guests on NBC's the Today Show which is broadcast live in New York starting at 7:00pm.